Android App Development Services
Top-Notch Android App Maker
Android Application Development
Being one of the reputed android apps development company in India, our team of experts is dedicated to delivering the high-class android app services to its global clients. Our specialists can conveniently help you in conceptualizing, planning, designing, building, and giving enterprise-quality android applications that are ready to rock the apps market.
Teqtop has a team of best android app developers globally who are specialized in delivering the finest android apps with the best features.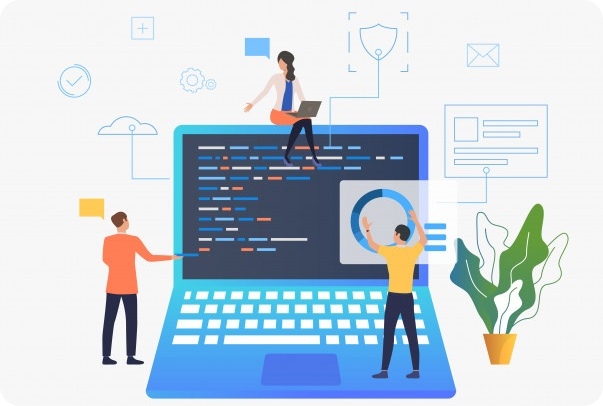 Create a Fantastic User Experience

Branding
Our committed android app developers know the real value of branding for your business. So, we create user-friendly apps that are most suitable for branding in different niche markets.

Utility
Our team of custom android mobile app developers delivers very responsive android applications that are interactive as well as interesting for your target audience.

Marketing
As a custom android mobile app development services company, we help businesses to achieve marketing objects and our experts insisted on developing apps that increase users.

Entertainment
By creating innovative and different sorts of entertainment apps we entertain the party as well as the designers to remain on one page with no uncertainty at all.

Management
Whether you are running a startup or a full-fledged business with big purposes, we will help you in developing an android app no matter where you are from.

Productivity
We ensure to offer apps that help is maximizing work productivity as well as output to your business. With years of experience and practical approach, we regularly optimize apps for speed and better performance.
Android App Development Company
For Fast, Actionable & HighFunctional Android Apps
If you want to get an app for your website it is advised to choose a professional Android app development company. With many years of experience and knowledge in this field, we at Teqtop offer the best type of app development for the customers that denotes the business priorities and services we are obliged to offer the most authentic services cost-effectively and ensure to provide a competitive edge to your application from that of your competitors by working delicately to bring out the best results. Since we have built a solid reputation in the market so don't hesitate to ask us to show our work as references.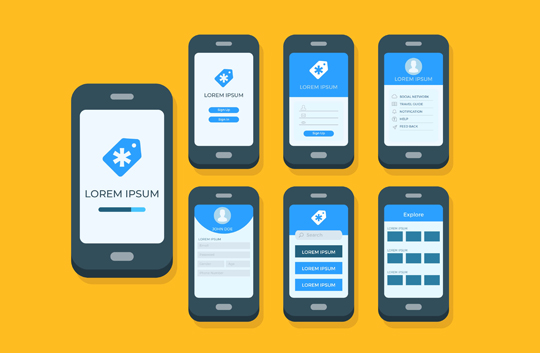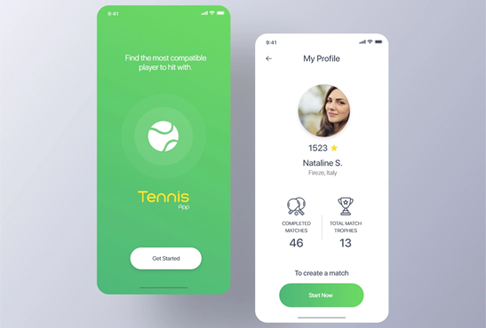 Android Developers Create Responsive Design
To Adjust Layout in Different Screen Sizes
Teqtop is an excellent spot for taking the benefit of some of the interesting features with reasonable android app developer's offer in your nearby location. Our proficient development team takes full advantage of larger screen sizes and a quicker processing module to make your app easily reach maximum functionality while ensuring the best user experience possible.Our extremely experienced experts are building android applications and creating dynamic web experiences by using trending developing and testing software and their features. There are several other flexible and influential cross-platform mobile development frameworks that are helping and serving in the designing and development of user-friendly and high operative applications.
If you really want progress for your company, make sure that you take the help of an app development company like us who is always assisted to grow in the competitive market.

Mobile App Development
Teqtop offers on-demand android app development services with outcome-oriented & on-time delivery guarantee for custom mobile app development projects.
Read More
iOS Application Development
Teqtop is one of the prominent iOS app development company based in India, providing outstanding services and resolutions to its global clients.
Read More
Frequently Asked Questions
we are well-known for providing full-cycle solutions. From conceptualization to post-sale support and maintenance, we will stay with you at every stage and ensure that your app is bug-free and stays so in the future.
Yes, we have in house design team who are expert with branding, UI & UX designing.
Yes, we will make responsive website with latest css 3 to make sure it looks good in all desktop browsers along with all mobile devices and OS.
ft is not mandatory to have website with same features as application. You can target app development first with one page website. On getting more traction, you can have responsive website with features same as application.
With the growing popularity of both iPhone and Android smartphones, we recommend you to launch the application in Android as well as in iOS.
We develop a wide variety of apps ranging from utilities, entertainment, travel, finance, social networking, productivity, weather, business, to gaming and children's apps.
MEAN stands for MongoDB/ ExpressJS/ AngularJS/ NodeJS which is a combination of database, back-end-coding and front-end-coding.LAMP stands for Linux/ Apache/ MySQL and PHP which is open source proven technology to build server side coding.
We do not provide source code before payment completion to protect our rights. We can still give you image of one or two coding chunks to make sure that you are happy.
Yes, we will provide you with a ballpark estimate as soon as possible; normally after first discussion on call. Having an approximate idea of the expected costs helps you to identify whether the concept is financially feasible or not.
In native application development, we use default language and IDE for both Android and iOS, i.e. JAVA/Kotlin with Android Studio for Android and Objective C, Swift with Xcode for iOS.Cross-platform provides a framework in which coding is done once and can be used to deploy the app in iOS, Android, and Windows phone.